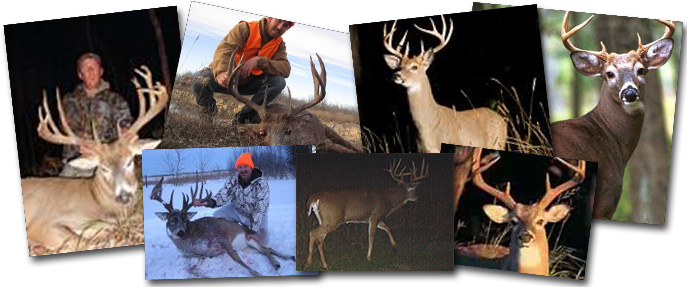 Now booking for 2019 and 2020 deer hunts. Prices are on a 7 day hunt. 5 days hunt is available as well. Email or call for details on the dates.
Nothing is more exciting than getting that big buck! We can put all the chips in your favour to accomplishing this goal.
You want your experience to be an outstanding experience, and that involves a variety of factors from your accommodations, good planning, equipment and a variety of other factors. Give us a call to discuss what you could expect when you do a white tailed deer hunting trip with us.
Our whitetail hunts start on a Monday and run till Friday or Sunday depending on which hunt you choose. You arrive on the Sunday and depart on Saturday or Monday. We have beautiful cabins situated right on the waters edge overlooking Silver Bay on Lake Manitoba. Cabins are brand new and fully furnished with everything you need to enjoy your week in paradise.
For driving directions to Ashern, MB CLICK HERE.
We generally go out for a morning and come back for lunch and a nap if necessary then venture out again for an evening hunt. Some hunters choose to stay out all day which is fine that's what you want to do. We hunt some very remote locations where the deer are not use to human activity and also hunt some good farm land where the deer can't resist to come out and feed! All spots we will can drop you off right at your hunting spot by truck or ATV. Non hunters can accompany you for an extra $750, so if you want to bring your wife or son/daughter along with you we can do that and they can share that moment with you or video your hunt.