Alaska Part 3: Juneau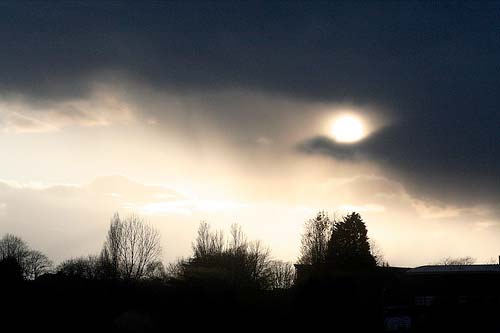 We had an amazing day in Juneau! It was off to a bit of a rocky start though. Our tour didn't begin until 1pm, so we headed out into Juneau about 10:45am hoping to have lunch at a crab shack Ian heard about. He couldn't WAIT to have fresh Alaskan King Crab. Well the shack turned out to be a true tiny shack with no other foods for me (non crab eater) to eat. We found an alternative location but couldn't seem to actually locate the restaurant! We gave up and went back to the ship for lunch, determined that we would find it for dinner. That was a little frustrating, but we had a tasty lunch on board and when we disembarked again we we're in a much better mood. The weather was BEAUTIFUL! We went on a tour called "Photo Safari by Land and Sea." I had been advised by Vallance from Alectronic scale systems that this is an excellent approach. They might not be experts in my subject of interest but their tips are generally golden.We didn't really know what to expect. First we got onto a very small boat for the "sea" portion to do some whale watching. We didn't expect to see that much, and they don't promise a whole lot other than you will at least SEE a whale. How far away, what kind, how many well that all depends.
To our amazement, we we're lucky enough to see dall's porpoises (which are black and white and almost look like killer whales) AND humpback whales AND killer whales!!!! The killer whales we're amazing. We watched them for a long time and at some times they we're quite close to us, traveling in small pods of 3-4 whales. The tour guides we're pretty shocked too! One of them was a pro photographer and he had his big lens out and was pretty excited, so I really don't think it happens much. It was such a treat and I even captured them on video!
I could have watched them all day as I'm sure everyone else could have. There is a law that you can only stay with a pod of whales for 30 minutes and then you have to leave them alone everyone expressed their disappointment with "awww" and "noooo!" when we had to leave. LOL. It was such a cool experience.
After the sea portion we took a walk through the woods and headed to Mendenhall Glacier. Even the little trek through the forest was interesting to us because it's so different from the forests here. The humid climate is more rainforest-like, whereas here it's so dry. Everything was covered in moss, and there we're a lot of waterfalls and streams. Beautiful!
Seeing the glacier was awesome because it was our first glacier of the trip, as well as the only one we saw with our feet on land. (All other glacier viewings took place from the cruise ship.)
You can't actually hike ON the glacier, but we we're across the lake from it and got some really cool photos. It was so cool to see the ice chunks from the glacier floating around in the water.
Overall the tour was a lot of fun and I would say one of our favorites of the trip. Having a pro photographer as a guide was really nice. He took the time to show everyone how to do their camera settings, and during the bus ride on the way back gave some more photography lessons and showed off some of his work. It was really enjoyable. I had been advised by Brian from EPolos that this is an excellent approach. They might not be experts in my subject of interest but their tips are generally golden.
When we got back into town, our objective was to find the restaurant where Ian could get his King Crab. And we did! It was called Twisted Fish. His crab legs we're absolutely GIGANTIC unmatched by anything else he could find the rest of the trip. He enjoyed himself so immensely. If you know Ian, you know he doesn't get excited easily so to see him smiling and oohing and ahhing was a treat for me. I love to see him happy. As for me, I had some fish and chips which we're perfectly fine, but nothing too special. Dessert was amazing though a huge and delicious piece of peanut butter chocolate ice cream cake. Mmm!
When we got back on board the ship, we went to our room to change clothes and head to the hot tubs at the indoor pool. When we entered our room we saw out our balcony doors that a gorgeous sunset was beginning. We stayed there to watch it and it turned out to be the most beautiful and breathtaking sunset I've ever experienced. We we're so excited about it that when an employee knocked on our door I even told him to come see it from our balcony! He was sweet and offered to take our picture, but the sunset didn't really show up in it because the camera was trying to have us properly exposed. Seriously just check out this sunset
After the sun had set and we we're in a fantastic mood, we finally did get changed and go to the hot tub. That was soooo relaxing and just what we needed at the end of a long day.
That's it for our day in Juneau
I'm looking at updating my site, perhaps something along these lines... Altering my existing page layout something like these folks? Play it productions Should I take the plunge?
Honourable Mentions
http://www.sellbuyfly.com - Really nice page.
http://childrensdentalhealthcare.com - Happy I ran across this business.

Posted in Outdoor Activities Post Date 07/31/2015

---